Lanai Lighting Installation in Palm Beach County
Enhance Your Outdoor Space with Lanai Lighting
Lanai Lighting by Excel Electric are patented, low-voltage 1500 lumen fixtures designed to fit perfectly on your screen enclosure's vertical posts. Our lanai lights are ready to set the mood, as they are fully dimmable and able to change to any color, including bright white and warm white. Lanai lights provide a sleek, modern look that will create the perfect outdoor experience.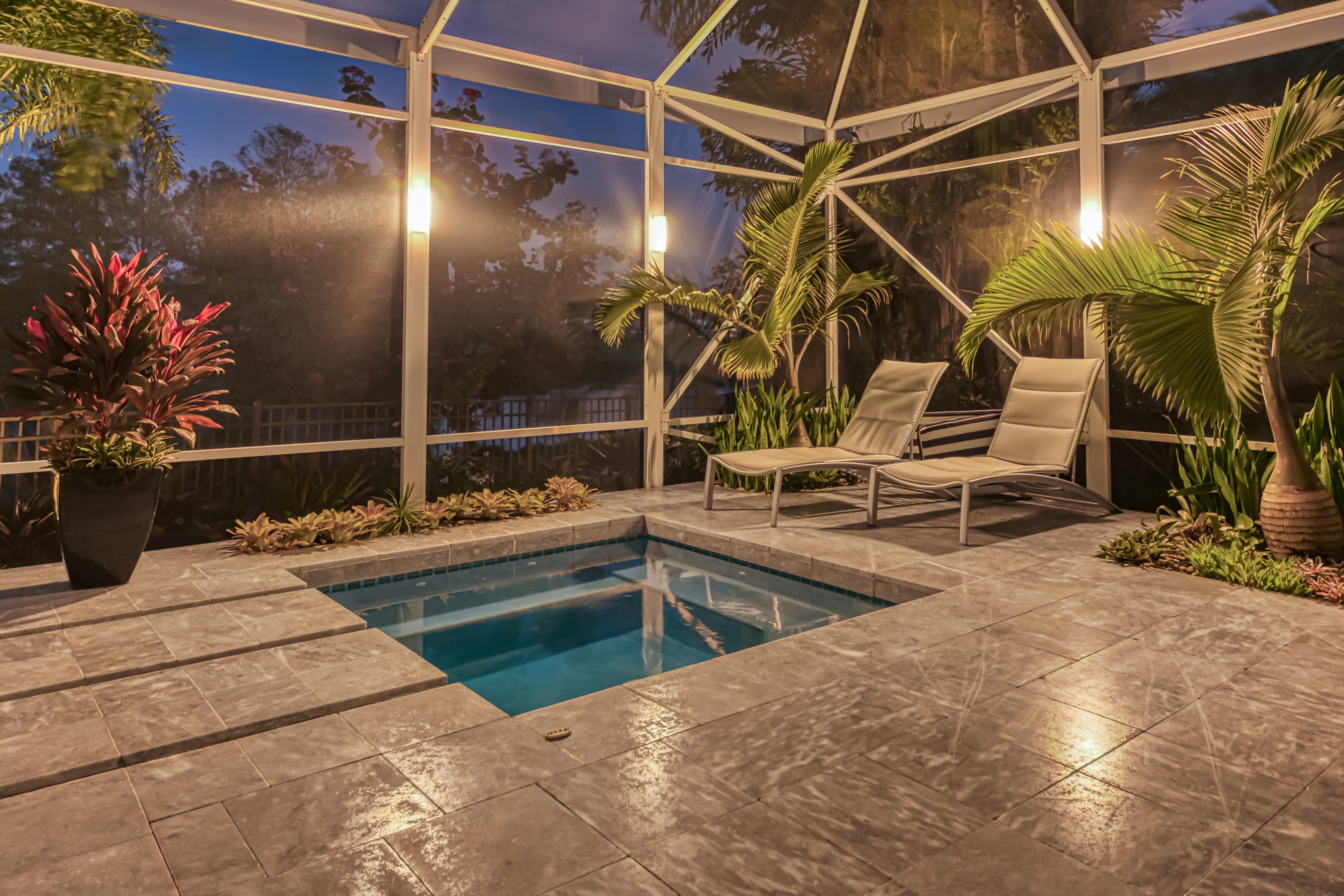 Why spend so much on your pool cage screen enclosure if you can only see so little when the sun goes down?
With this in mind, you can trust our Palm Beach County lanai lighting installation experts to get the job done right. We go above and beyond for every customer we serve to ensure their lanai lights are picture-perfect, durable, safe, and affordable. You deserve a jaw-dropping outdoor space and our experts are here to provide it.
To discuss your outdoor lighting needs, please reach out to us online or at (561) 459-8825.
Why You Need Lanai Lighting
Excel Electric LLC has partnered with Lanai Lights, the company that founded the pool cage screen enclosure lighting solution. We are the exclusive dealer for Lanai Lights products for your area, so our service professionals are the only people who can install these lights.
As such, we are equipped to enhance your outdoor pool cage screen enclosure by transforming it into a vibrant, attractive atmosphere that your friends and family can truly enjoy. When you depend on our Palm Beach County lanai lighting installation experts to handle your needs, you will enjoy the following benefits:
Endless Color options
Lifetime warranty on composite fixtures
Patented, innovative designs you won't find anywhere else
Limited 2-year warranty on electrical components
Low-voltage LED Lights
Controlled by remote
Energy-saving LED that you can change to any color
Dimmable
Made of composite, which is highly resistant to fading over time
Resistant to discoloration, UV damage, and other weather-related issues
Professionally installed by our licensed electricians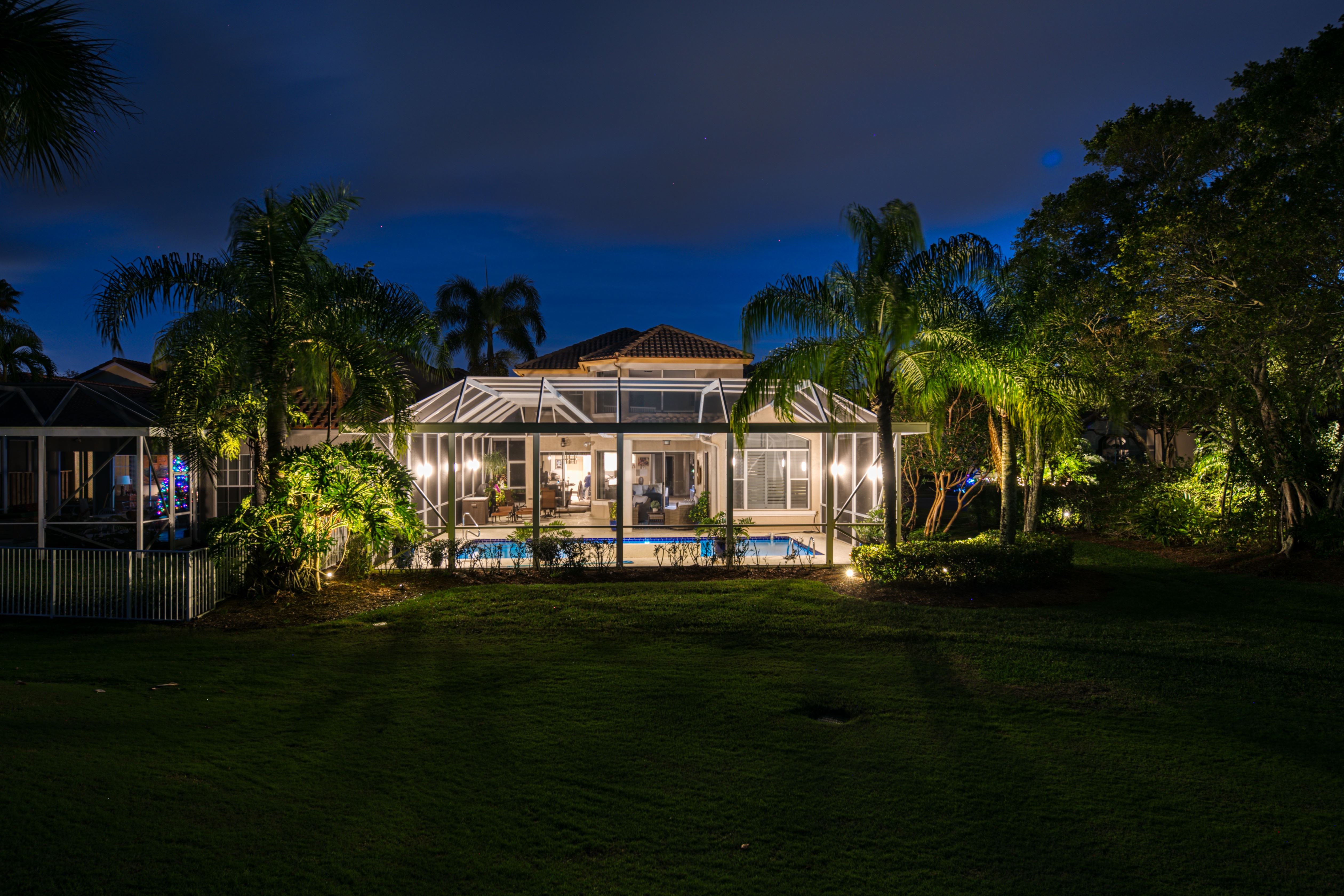 Ready to amplify your pool cage screen enclosure? Count on Excel Electric LLC, the exclusive dealer for installing Lanai Lights. With a reputation for premium service and world-class workmanship in South Florida, you do not want to miss out on what we have to offer. Lanai Lights can also be installed on:
Decks
Fences
Balconies
Pool enclosures
Docks
Tikis
Pergolas
Walkways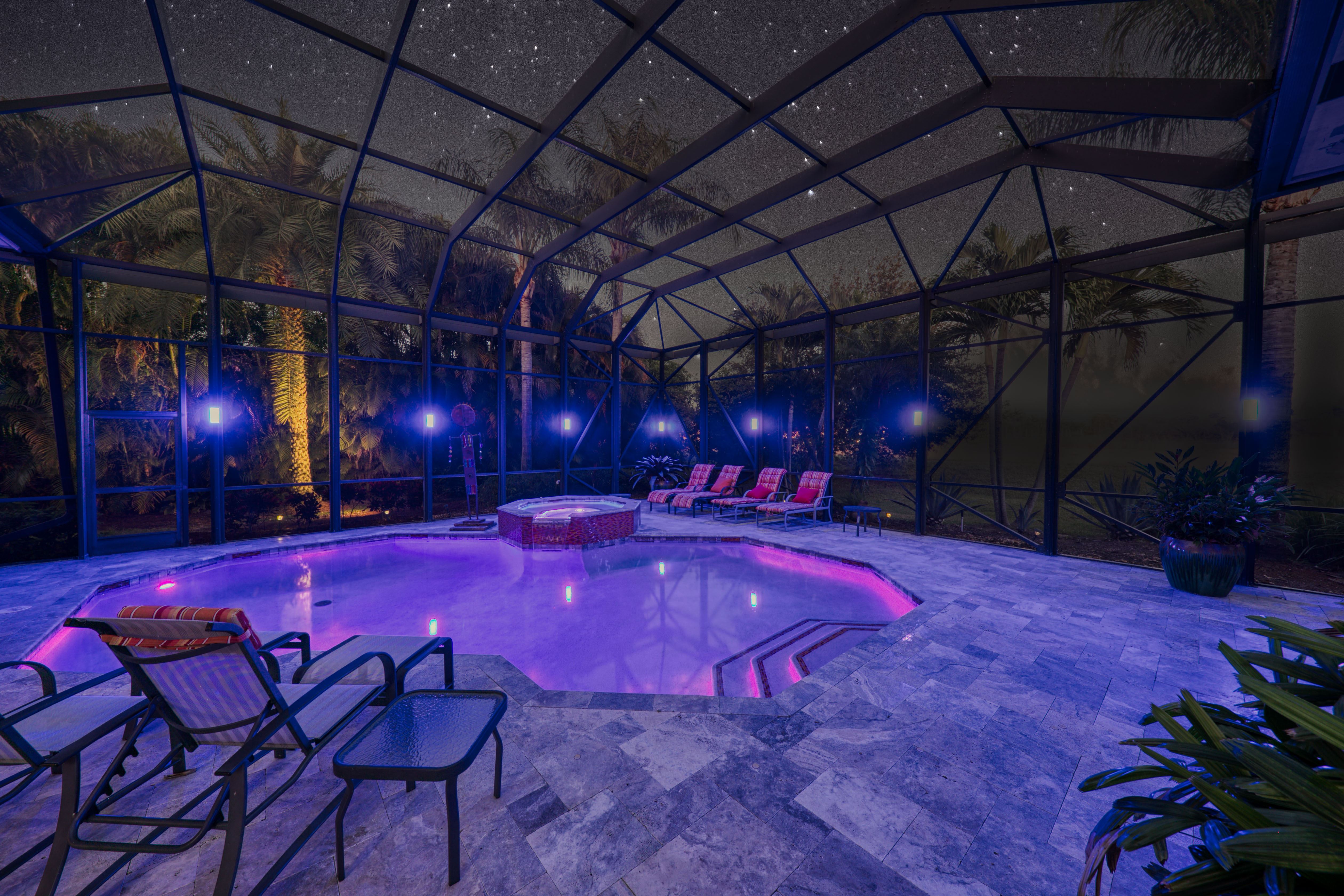 Don't waste time. Contact our Palm Beach County lanai lighting installation experts today online or at (561) 459-8825 to get started!
Honest Electricians with Integrity There's A Reason We Have The Best Reviews In South Florida
"I am happy to unreservedly recommend Excel Electric"

Corey Dohring was the electrician that Excel sent. I called Tuesday afternoon and he was here Wednesday morning at about ...

Craig D.

"Explained the issues he found and gave me reasonable options"

Very prompt service. Corey was very friendly, explained the issues he found and gave me reasonable options for addressing ...

Teri B.

"Work was stellar and the price was very reasonable"

Cory showed up on time and was extremely easy to work with. He was very patient with me while he was installing 7 new lights! ...

Lisa N.

"Great Service!!"

I will definitely call him in the future for all my work!!

Deb G.

"Highly Recommend!"

He was extremely professional and amazingly fast.

Dennis M.

"Handled the installation in a timely manner, providing an explanation of protocol"

Excel Electric sent Lance Wiedenheft, one of Excel's skilled electricians, to our house to install a transfer switch for an ...

Patrick W.

"They made me feel very important"

Amazing company, great customer service and the service technicians were very knowledgeable and prepared when they came out ...

Tina F.

"We were impressed with his knowledge, speed, and professionalism and courtesy"

John from Excel Electric just left after a somewhat challenging installation of a light over our kitchen island. He handled ...

Edward P.