Port St. Lucie Landscape Lighting Installations
We're Committed to Illuminating Your South Florida Property
If you notice that your sockets are constantly burning up or you find yourself always replacing the bulbs in your landscape fixtures, you deserve better. You deserve to have zero-maintenance and high-quality landscape lights.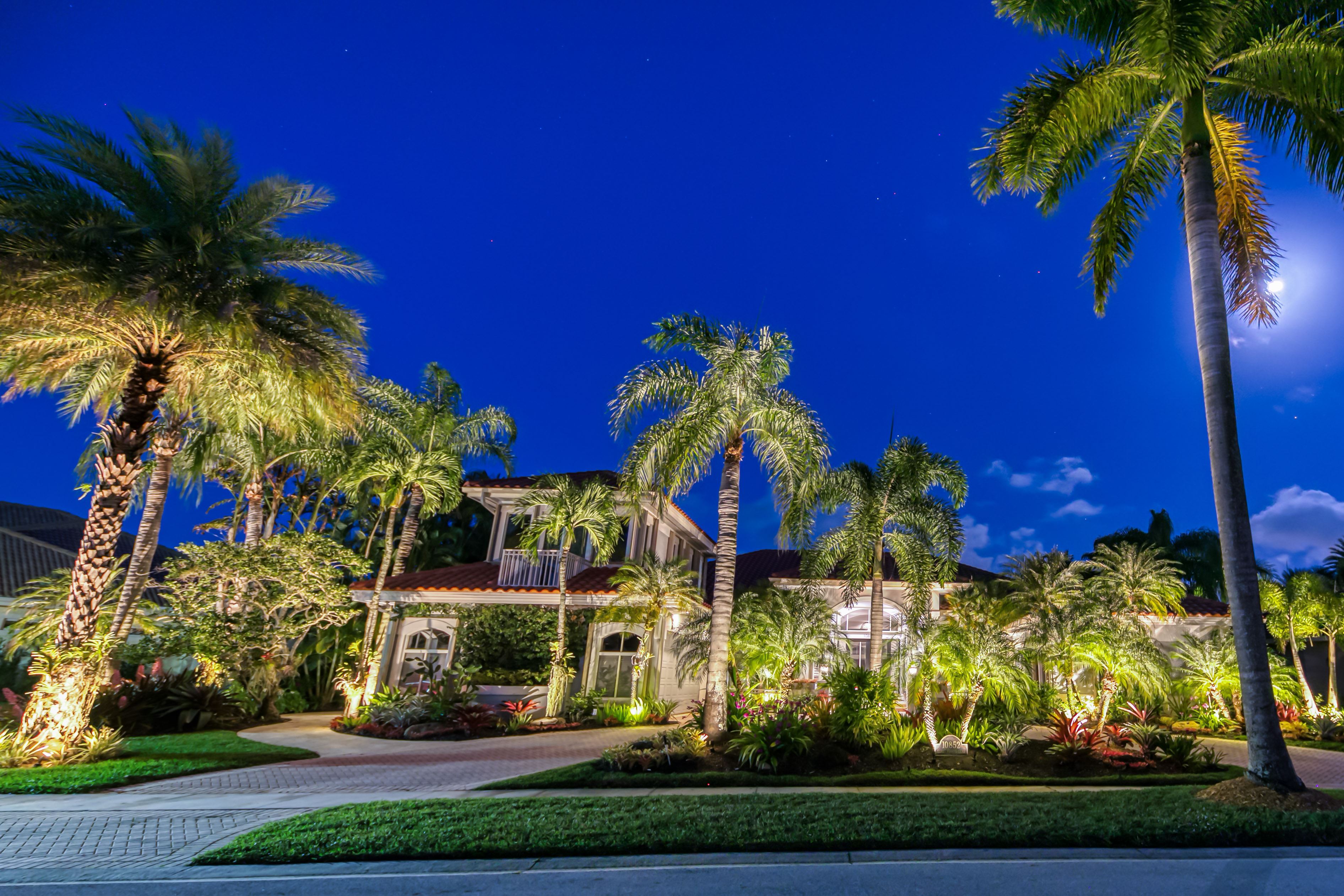 Our landscape lighting services have a lifetime warranty. Call us at (561) 459-8825 for more information.
At Excel Electric, we offer a variety of fixtures with 10,000-hour, 10-year, and lifetime warranties. There are no bulbs to change – if the light goes out, it gets replaced. We have been installing landscape lights in Port St. Lucie since 2009 and we look for the fixtures that offer only the best quality at a reasonable price.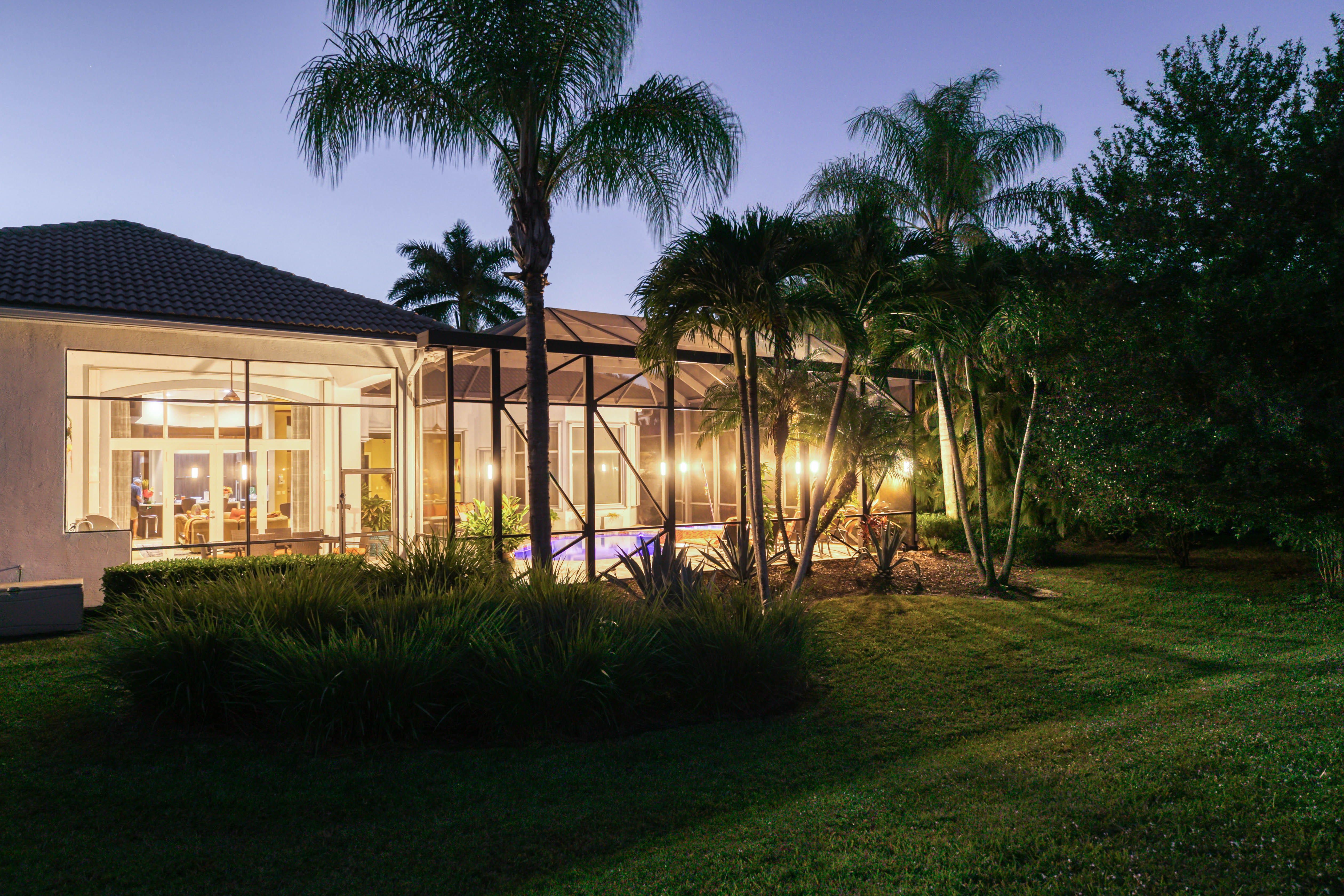 Discuss your landscape lighting needs with our team by calling (561) 459-8825. We proudly serve all of South Florida.
Improving Your Outdoor Lighting
Whether you're interested in upgrading your lighting for aesthetic reasons or security purposes, Excel Electric can help you achieve your goals. With our help, the yard you've been dreaming of is within reach.
Some of the benefits of the landscape lights we offer include:
Lifetime warranty
Zero maintenance
Integrated LED bulbs so there is no socket to burn up
Completely sealed fixtures to eliminate bugs and dirt from getting inside
Toroidal core stainless steel landscape lighting transformers with a lifetime warranty
Non-invasive installation
LED lighting that uses up to 75% less wattage than regular bulbs
Added security
LED Landscape Lighting
Customers often ask us: "Can't I just install LED bulbs in the fixtures that I already have?"
The answer is yes – but in most cases, it's not just a matter of the bulbs burning out, but the actual socket the bulbs plug into. So, just because you can install an LED bulb does not mean you should, especially in a case like this.
At Excel Electric, we like to use fixtures with integrated LED light output that completely seal to prevent bugs from getting inside them. We have personally had to rebuild many overpriced landscape light fixtures. Sure, the fixture's housing will last 100 years and is built well, but it's the internal connection between the bulb and socket that always goes bad. When we show frustrated homeowners that they can have landscape lighting with a lifetime warranty at a reasonable price and tell them they will never have to change their light bulbs ever again, that is when we gain another customer for life.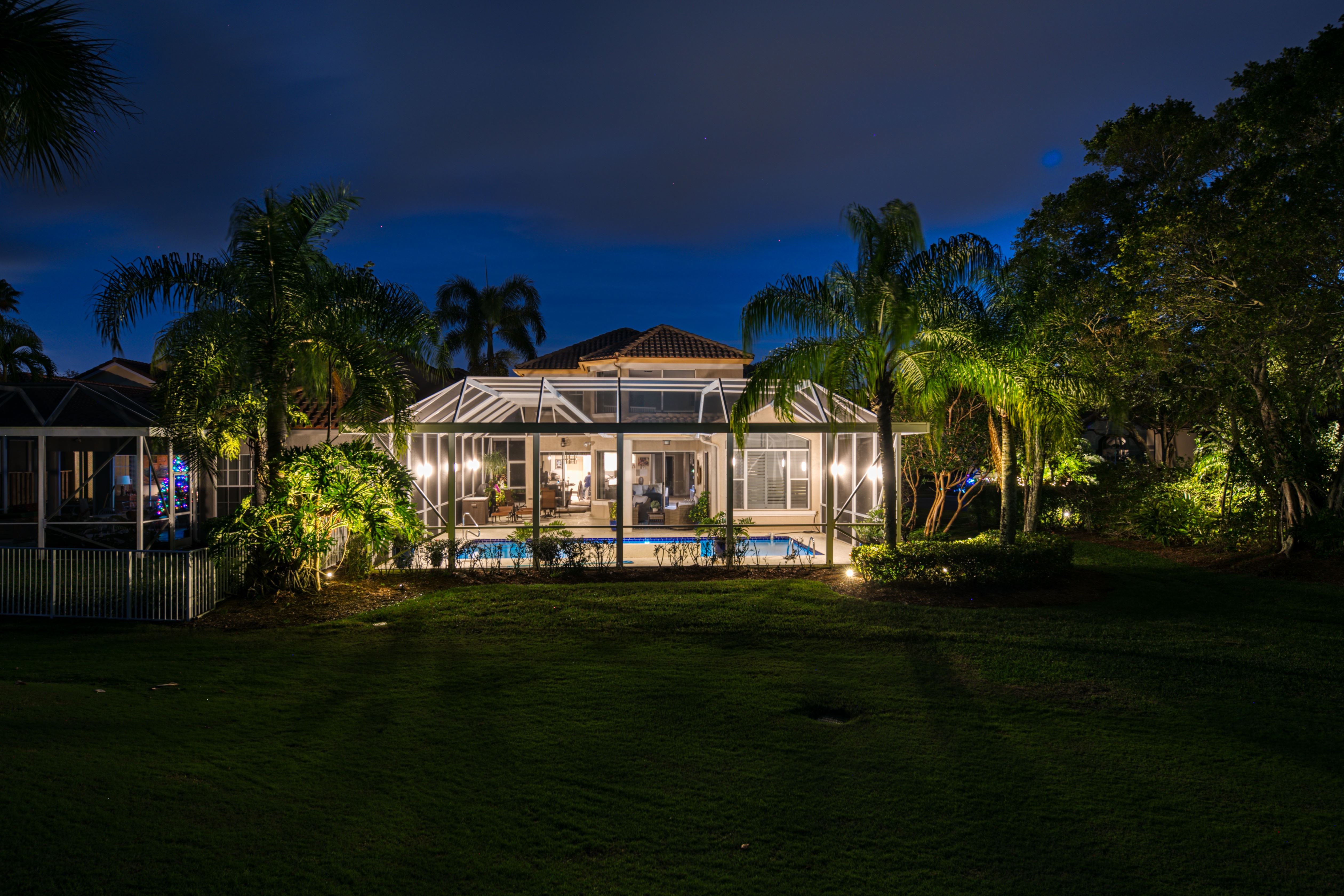 For landscape lighting services in Port St. Lucie and beyond, contact Excel Electric at (561) 459-8825.
Honest Electricians with Integrity There's A Reason We Have The Best Reviews In South Florida
"I am happy to unreservedly recommend Excel Electric"

Corey Dohring was the electrician that Excel sent. I called Tuesday afternoon and he was here Wednesday morning at about ...

Craig D.

"Explained the issues he found and gave me reasonable options"

Very prompt service. Corey was very friendly, explained the issues he found and gave me reasonable options for addressing ...

Teri B.

"Work was stellar and the price was very reasonable"

Cory showed up on time and was extremely easy to work with. He was very patient with me while he was installing 7 new lights! ...

Lisa N.

"Great Service!!"

I will definitely call him in the future for all my work!!

Deb G.

"Highly Recommend!"

He was extremely professional and amazingly fast.

Dennis M.

"Handled the installation in a timely manner, providing an explanation of protocol"

Excel Electric sent Lance Wiedenheft, one of Excel's skilled electricians, to our house to install a transfer switch for an ...

Patrick W.

"They made me feel very important"

Amazing company, great customer service and the service technicians were very knowledgeable and prepared when they came out ...

Tina F.

"We were impressed with his knowledge, speed, and professionalism and courtesy"

John from Excel Electric just left after a somewhat challenging installation of a light over our kitchen island. He handled ...

Edward P.